I've been having some slight makeup issues lately. I can't seem to do anything right!
but I DID get another eyeshadow!!! it's MAC golden lemon: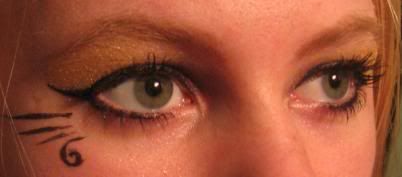 <<crappy makeup i did for a rave using MAC golden lemon in like 3 seconds!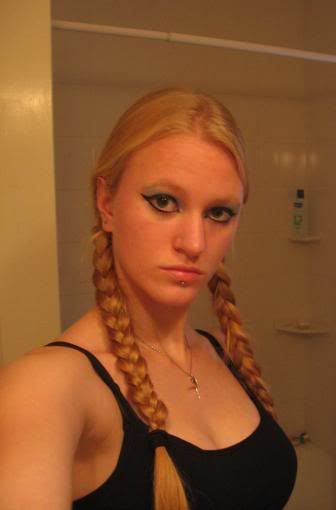 above 3 have milani silver bullet and a blue from an eyeshadow I cannot remember off the top of my head and am too lazy to go find out!! haha
and I cut off my hair recently!!! I feel naked without it!